Blood Urea Nitrogen (BUN)
Testing.com is fully supported by readers. We may earn a commission through products purchased using links on this page. You can read more about how we make money here.
Also Known As:
BUN
Urea Nitrogen
BUN to Creatinine Ratio
This article was last modified on
Discreet Packaging

Free next day shipping and confidential results in 2-5 days

Trustworthy Medical Support

Real-time support services from our national network of physicians and nurses

Health Records You Control

Privacy at your fingertips, integrated with your choice of apps and wearables
Test Quick Guide
A blood urea nitrogen (BUN) test measures the amount of urea in a sample of blood. Urea is a waste product that forms as part of the body's natural process of breaking down proteins. It is also referred to as urea nitrogen and is filtered out of the blood by the kidneys.
A BUN test is most often interpreted together with creatinine to help assess how well the kidneys are working. While BUN can be tested independently, it is normally included in a panel with other measurements, which offers a more extensive evaluation of the condition of your body.
Finding a Blood Urea Nitrogen Test
How to get tested
Testing for blood urea nitrogen is normally prescribed by a doctor, and the test is performed using a sample of blood that is drawn from a vein in your arm. The blood draw normally takes place in a medical setting like a doctor's office or laboratory.
While BUN can be tested alone, in most cases it is part of a panel of tests that includes multiple measurements from the same blood sample. For example, BUN is a standard component of the basic metabolic panel and comprehensive metabolic panel.
Can I take the test at home?
At-home tests are available that include a measurement of blood urea nitrogen. These tests do not typically measure BUN alone but rather involve a few additional measurements that are related to kidney function. For an at-home BUN test, you prepare a blood sample from the finger and send it by mail to a lab.
At-home tests that measure BUN are available without a prescription, but it is still recommended that you talk with your doctor before and after taking an at-home test. If you have an abnormal result, your doctor may want to repeat the test or conduct more comprehensive testing using a blood sample taken from a vein.
How much does the test cost?
Blood urea nitrogen testing does not have a set cost. Instead, the cost depends on where you have the test taken and whether you have health insurance coverage. The cost will also vary based on whether BUN is tested alone or in a panel with other measurements.
The total cost of a BUN test includes several different components including charges for an office visit, a blood draw by a technician, and laboratory analysis. These costs are often covered by health insurance if the test has been prescribed for you by your doctor.
Check with your insurance company and your doctor's office for more detailed information about test costs, and make sure to ask whether you will be responsible for a deductible or copay.
At-home tests that include BUN in a panel of measurements related to kidney health are available for around $100, which usually includes the costs for shipping your sample.
Order your at-home health test online
A convenient, affordable, and discreet way of getting accurate test results quickly.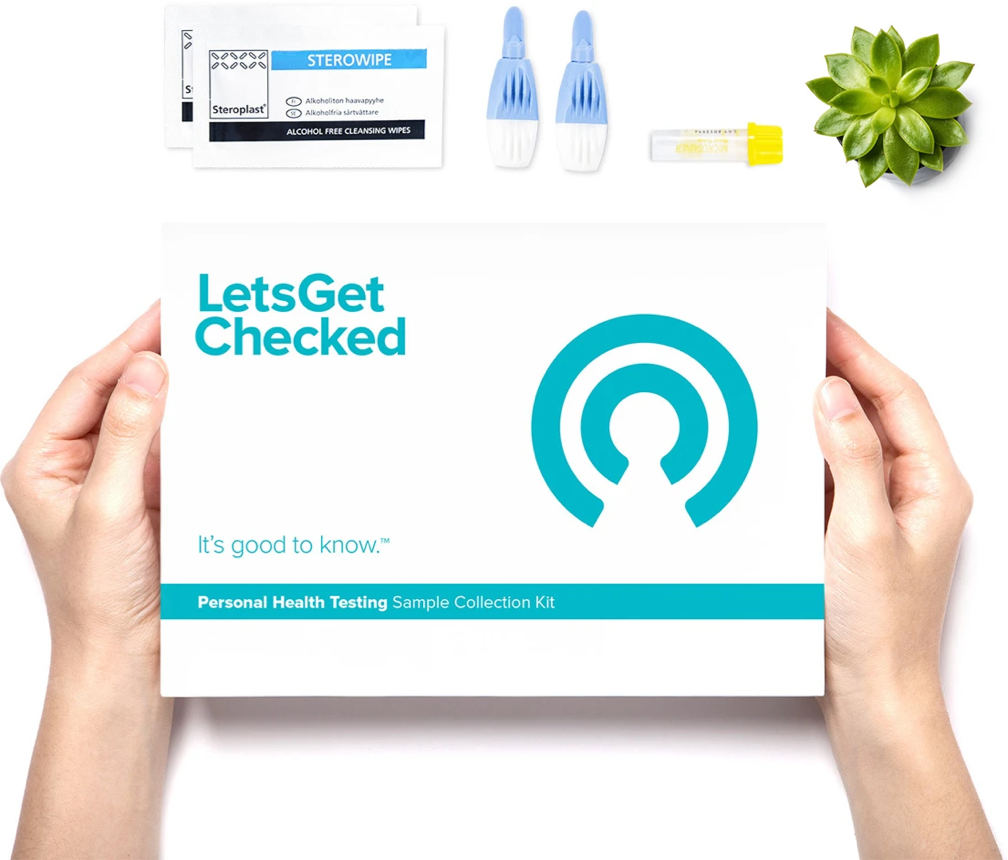 Order the right test for you.

We have a wide range of tests to cover your health needs. Order with next day delivery and avoid sitting in a doctor's office or clinic.

Collect your sample

Activate your test and collect your sample in the morning. Return your sample on the same day, using the prepaid shipping label provided.

Discreet Packaging

Free next day shipping and confidential results in 2-5 days

Get 25% Off

When you use the promo code TESTING25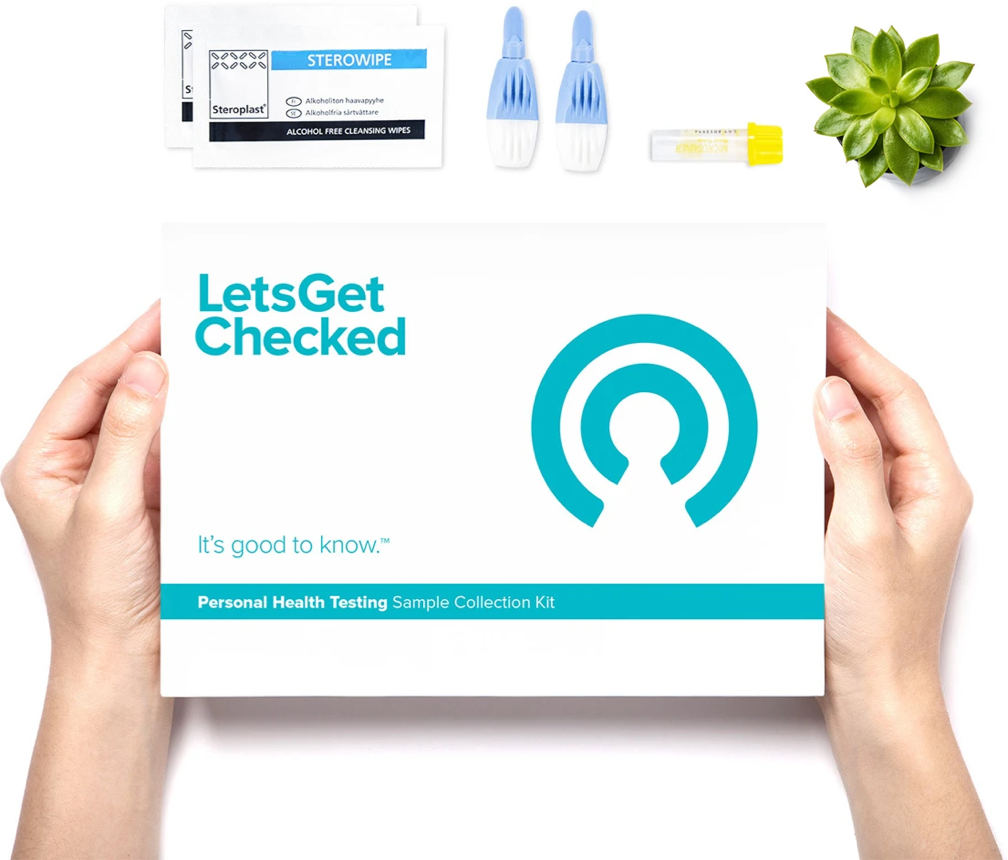 Discreet Packaging

Free next day shipping and confidential results in 2-5 days

Trustworthy Medical Support

Real-time support services from our national network of physicians and nurses

Health Records You Control

Privacy at your fingertips, integrated with your choice of apps and wearables
Taking a Blood Urea Nitrogen Test
Blood Urea Nitrogen (BUN) Test Results
Receiving test results
After your blood draw, you will typically get the results within a few business days. It is common to get a copy of the test report by mail or have access to it online through a health care portal. Your doctor's office may also call or send you a secure electronic message to provide information about your results.
Because an at-home test kit has to be sent by mail to the lab, it is normal for it to take a couple of additional days to receive your test results. In most cases, the results are available online or through a smartphone app.
Interpreting test results
The test report should include a line for blood urea nitrogen that shows the level found in your sample as well as the laboratory's reference range. BUN is measured in milligrams per deciliter of blood (mg/dL).
Working with your doctor is the best way to understand the significance of your BUN test. The American Board of Internal Medicine lists a typical reference range for blood urea nitrogen as 8 to 20 mg/dL. However, this range is not universal. Labs can use different methods to measure BUN, and what constitutes a normal result can vary from lab to lab.
If you had a panel test, you should see separate test results for any other measurements taken along with blood urea nitrogen. Each test component will have the listed reference range for the laboratory that conducted your test.
Your doctor can discuss your BUN levels and how they relate to your overall health, any symptoms you have, and other test measurements. This is important because BUN levels alone are not a consistent predictor of kidney function. Elevated BUN can occur with kidney problems, but it can also happen from eating lots of protein, taking certain medications, or from other issues like dehydration or burns. BUN levels often rise with aging as well.
Independently, blood urea nitrogen may not reflect kidney function. For this reason, it is often interpreted in the context of other measurements, such as creatinine, a breakdown product of the muscle, that is filtered by the kidneys. In some cases, the doctor may look at the ratio of BUN to creatinine to help determine the underlying cause of the altered kidney function.
Abnormally low levels of BUN can be a sign of malnutrition, lack of protein in the diet, and liver disease. Therefore, other tests included in a panel test like the comprehensive metabolic panel may provide helpful information for understanding the significance of low blood urea nitrogen.
Are test results accurate?
Laboratory methods for measuring BUN are considered to be reliable for medical interpretation and use. While no medical test is perfect, protocols exist to reduce errors in drawing your blood, preparing your sample, and analyzing it in the lab.
Do I need follow-up tests?
If you have an abnormal result on your BUN test, you may need follow-up testing. This could include an expanded panel of measurements along with BUN if this kind of testing was not conducted initially. Tests to further evaluate kidney function, such as the estimated glomerular filtration rate (eGFR), may be performed.
Depending on the interpretation of the test results, other laboratory tests or imaging tests may be needed to definitively diagnose any underlying condition that is affecting your health.
Questions for your doctor about test results
Some questions that may be helpful when you go over your blood urea nitrogen test results with your doctor include:
Was my BUN level normal or abnormal?
Were any other measurements taken along with BUN?
What do the test results mean for my kidney function?
If my test was abnormal, what is the most likely explanation for that result?
Should I repeat the BUN test at any point or have any other follow-up tests?
View Sources
A.D.A.M. Medical Encyclopedia. Comprehensive metabolic panel. Updated January 26, 2019. Accessed May 13, 2021. https://medlineplus.gov/ency/article/003468.htm
A.D.A.M. Medical Encyclopedia. Basic metabolic panel. Updated April 29, 2019. Accessed May 13, 2021. https://medlineplus.gov/ency/article/003462.htm
A.D.A.M. Medical Encyclopedia. BUN – blood test. Updated April 29, 2019. Accessed May 13, 2021. https://medlineplus.gov/ency/article/003474.htm
American Board of Internal Medicine. ABIM laboratory test reference ranges. Updated January 2021. Accessed May 13, 2021. https://www.abim.org/Media/bfijryql/laboratory-reference-ranges.pdf
Gounden V, Bhatt H, Jialal I. Renal function tests. In: StatPearls. Updated July 20, 2020. Accessed May 19, 2021. https://www.ncbi.nlm.nih.gov/books/NBK507821/
Hosten AO. Chapter 193: BUN and Creatinine. In: Walker HK, Hall WD, Hurst JW, eds. Clinical Methods: The History, Physical, and Laboratory Examinations. 3rd edition. 1990. Accessed May 19, 2021. https://www.ncbi.nlm.nih.gov/books/NBK305/
Inker LA, Perrone RD. Lab interpretation: high blood urea nitrogen in adults. In: Sterns RH, ed. UpToDate. Updated June 26, 2019. Accessed May 18, 2021. https://www.uptodate.com/contents/high-blood-urea-nitrogen-in-adults
Inker LA, Perrone RD. Assessment of kidney function. In: Sterns RH, ed. UpToDate. Updated April 29, 2021. Accessed May 19, 2021. https://www.uptodate.com/contents/assessment-of-kidney-function
MedlinePlus: National Library of Medicine. BUN (blood urea nitrogen). Updated July 30, 2020. Accessed May 13, 2021. https://medlineplus.gov/lab-tests/bun-blood-urea-nitrogen/
MedlinePlus: National Library of Medicine. Comprehensive metabolic panel (CMP). Updated March 2, 2021. Accessed May 13, 2021. https://medlineplus.gov/lab-tests/comprehensive-metabolic-panel-cmp/
Ask a Laboratory Scientist